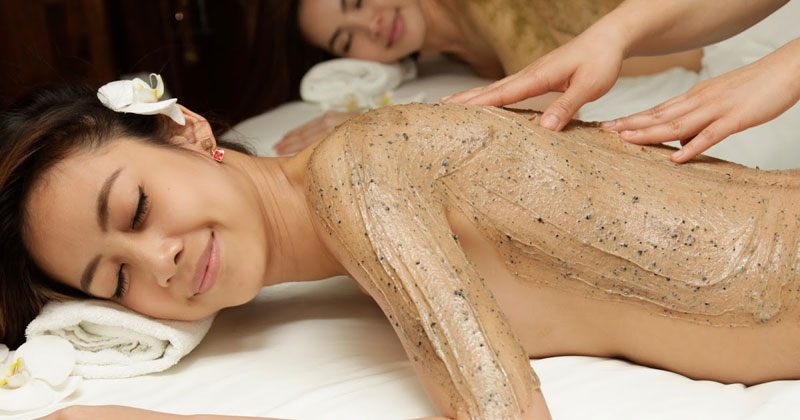 In our western world, the combined pressure of everyday life and the environment itself poses a threat to our skin and body, damaging and dehydrating your skin. In order to combat this, your skin and body needs to be pampered – at Barakha Parramatta with our body polishing services your body will be left de-stressed and nourished.
Your body polishing journey will begin with a scalp massage that will calm you as your tensions are soothed away. Our expert therapist will focus on your specific needs and target those when applying the body scrub.
The body scrub has raw sugar cane which naturally produces alpha hydroxyl which removes dead body cells as well as tanning and damage accumulated from the sun. The scrub also includes sikeci nut oils which will leave your skin feeling smooth after the sugar cane crystals manually exfoliate your skin.
These naturally occurring alpha hydroxyl substances gently buff away aging skin cells, polishing your skin clean and simultaneously unclog pores in your skin.
Thereafter, to moisturise your skin a soy massage aroma candle will be used through the traditional Abhyangam massage style. Its rhythmic motion help relieve stress from both your mind and body.
Lastly, a herbal skin whitening body wrap is applied resulting in a softened skin texture, brighter – sun glow complexion as well as smoothing your entire body
PRICELIST :-
| | |
| --- | --- |
| | Price |
| Back Polishing | $60.00 |
| Hand Polishing | $70.00 |
| Body Polishing | $290.00 |
CALL NOW : +61 286773540