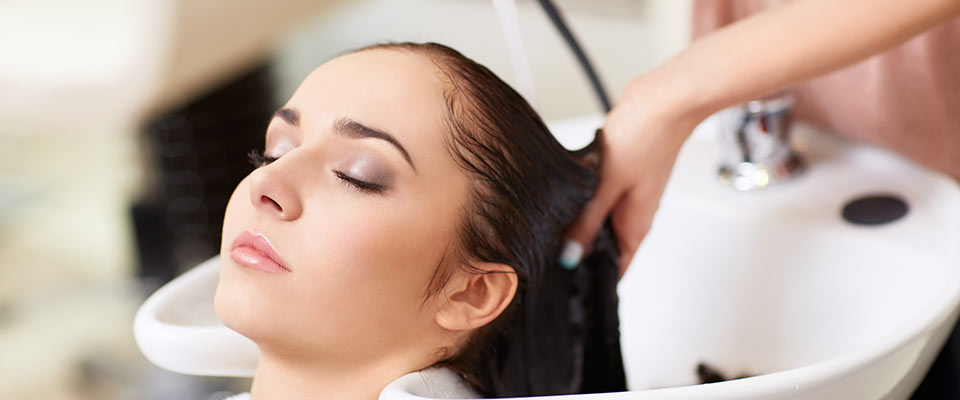 A hair spa is the best method to treat hair lacking in volume and strength. The intensive process revitalizes hair strands and gives each follicle a healthy, bouncy and strong look. In simpler terms, hair spa is the latest concept of so-called hair rebirth.
It is a hair therapy that aids in the maintenance of health hair growth. Through the usage of various well-known and high-end hair care products and an elaborate process, the Salons in Australia treat damaged hair, hair fall and dandruff. The experienced beauticians make your hair strong, bouncy not-to-mention shiny.
Clients can opt for hair spa sessions at any age preferably early since dandruff and other hair problems start about teenage. The rehydrating sessions should be undertaken at least once every two weeks.
Types of Hair Spa that Barakha Offers
Hair Spa should be selected depending on the hair condition and type. Hair fall is among the primary issues faced by men and women of all ages. Barakha has conducted a systematic study into the common reasons and how hair spa can help in controlling it.
Our tailor-made services involve offering the right kind of hair spa for the right tress problem. We ensure to offer a variety of spa treatments so that you receive the best hair nourishment along with deep conditioning. To strengthen your hair follicles and revitalize the roots and scalp, use from our range of spa treatments.
At Barakha Salon, we want our clients to have the best. Make your choice from the L'Oreal Spa, Schwarzkopf Spa or L'Oreal steam pot hair spa. Trust our beauticians for suggesting you the right spa that helps to increase cell metabolism improve oil secretions and leave you with a great experience.
We ensure a thorough examination, if your skin is dandruff prone. Since dandruff is caused by the accumulation of oil, dirt and dead scalp cells, what you need is proper massage, the right hair care and steam to treat your scalp. Our spa treatments leave you with a protective layer around your hair and make them look shiny and nourished.
Why We Need A Spa?
A spa is a pampering experience you need after your hard work.
Hair spa deep conditions your hair and strengthens the hair roots and follicles.
Dandruff is one of the primary problems caused by hormonal changes, climatic conditions, and insufficient maintenance of hair. The spa sessions promises a relaxed environment that is sure to give amazing results and great hair
The scalp treatment ensures eliminates impurities and repairs hair strands
It stimulates blood circulation and enhances cell metabolism
The massage sessions by experienced beauticians in the Salons in Australia normalizes oil secretions in the scalp. Minimal secretion of hair oils can lead to a dry scalp and dull hair while excess secretion can make the hair sticky
They also aid in stress removal which is essential for healthy hair growth
Spa sessions help in restoring natural oils and giving a smooth moisturized glow
How Frequently Should One Get A Hair Spa Done?
Regular hair spa gives damaged hair a healthy shine that has to be maintained with proper care. Caught between home and office? It might be tough to get hold of time for some hair spa. But if work and stress have taken a front seat in your life, it is time for a lovely hair spa pampering. A hair spa at least once every 4 weeks is advisable for great results.
L'Oreal Schwarzkopf manufactures some of the best hair spa products which are used by Indian beauty salons in Sydney. The hair masque works in every way to repair and heal damaged hair strands.
Why L'Oreal Schwarzkopf Spa?
The hair masque contains Vitamin B Complex and essential amino acids that restores the hair strands and prevents further damage.
The thick and creamy cream has to be applied all through the hair from the tip to the base for best results. The fragrance is simply amazing and is suitable for frizzy and damaged hair.

PRICELIST :-

Hair Spa
Price
Time
Hair Wash
$10.00
–
Sink Treatment
$10.00
–
Wella SP Sink Treatment
$15.00
–
L'Oreal Spa

from

$50.00
–
L'Oreal steam pot hair spa

from

$60.00
–
Schwarzkopf Spa

from

$75.00
–

CALL NOW : +61 286773540